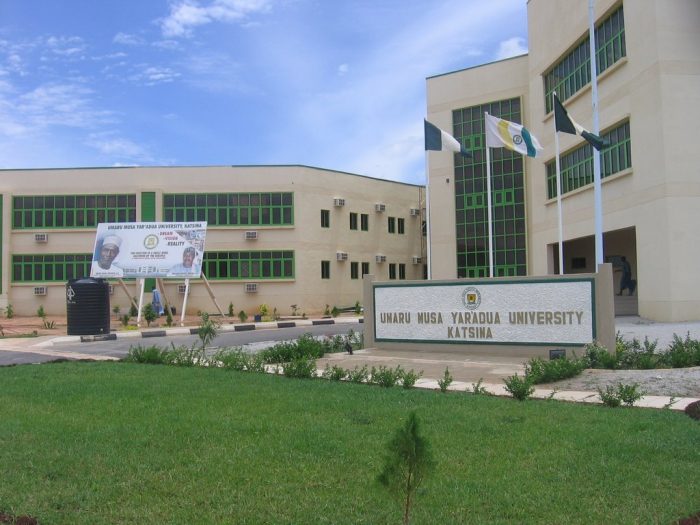 Umaru Musa Yar' Adua University, Katsina
Another evidence of religious intolerance by state-run institutions in Nigeria has shown its ugliness with the banning of all Christian student fellowships and associations by the authorities of the Umaru Musa Yar' Adua University in Katsina State.
An internal memo dated January 17, 2017 from the university, obtained by MEDIA PARROT NG. , indicates that the institution has placed a restriction on all Christian student associations and fellowships and non-Muslims giving room for only Muslim associations to thrive in the school.
The circular, signed by the acting dean of student affairs, Dr. Sulaiman Sani Kankara, says that the only religious association allowed to operate in the university is Muslim Students Society of Nigeria, MSSN. This order excludes all the Christian fellowships and associations for students that operate in Nigerian universities.
This action by the university is unconstitutional because it tramples on the religious freedom of some of the students. It is one more manifestation of the Islamisation plot which has been intensified by way of religious intolerance since President Muhammadu Buhari, a sworn jihadist, came to office in May 2015.
The order also violates the fundamental human rights of ethnic groups and other socio-political groups to meet and associate. It also violates the rights of minority Muslim sects to also assemble and worship freely.
The memo, which is addressed to all students clubs and associations, is titled "Re: Registration of Students Clubs/Associations". Below is the text of the unconstitutional letter.
"Reference to the memo sent to you on the above subject matter intimating you on Management's resolutions at its 59th meeting held on 10th January, 2017, I wish to make the following clarifications:
i. Participation in clubs/associations is strictly optional, as such no student should be compelled to pay any dues.
ii. Muslim Students Society of Nigeria (MSSN) is the only religious association allowed to operate in the University.
iii.. Duly registered Departmental Associations should be allowed to operate but they should observe item (i) above.
iv. All tribal and local government associations are prohibited by the University.
Thank you.
Signed
Dr. Sulaimon Sani Kankara
Ag. Dean, Student Affairs