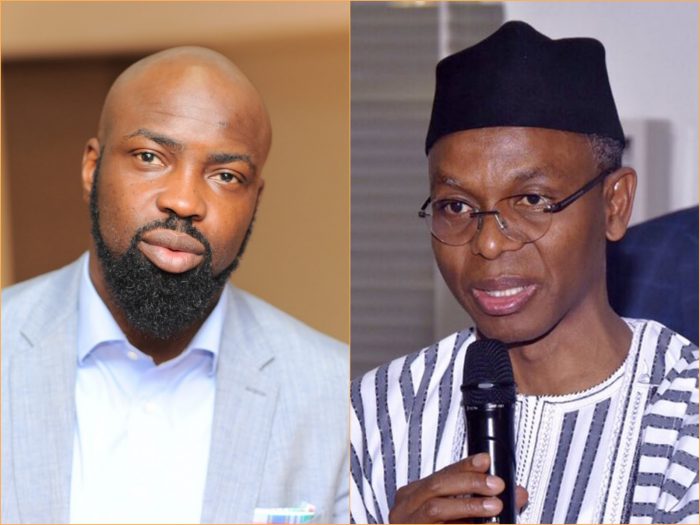 Audu Maikori, Chocolate City Boss (left); Nasir El Rufai, the governor of Kaduna State
Nigerian entertainment mogul Audu Maikori arrested and detained by the Nigerian Police on Friday over a Facebook post on the Southern Kaduna crisis has been granted bail by a Kaduna State magistrate court following a bail application by his defence counsels on health grounds.
The prosecution did not object to the application.
According to an online newspaper, Signal, Audu Maikori was rushed to a Kaduna State Police medical facility following diagnosis of a respiratory infection on Monday.
News of the development led to intense social media outrage with Nigerian citizens calling for his immediate release.
Kaduna State senator, Shehu Sani, also on Monday, demanded the immediate release of Mr. Maikori, describing the latest arrest and incarceration of the Chocolate City boss as an affront to constitutional democracy.
"The case of Audu is becoming a stain and embarrassment to our country as a constitutional democracy," Mr. Sani said in a statement.
Mr. Maikori collapsed last week at an event in Lagos fuelling concerns about his health condition.
The court has adjourned his trial to 20th April, 2017.