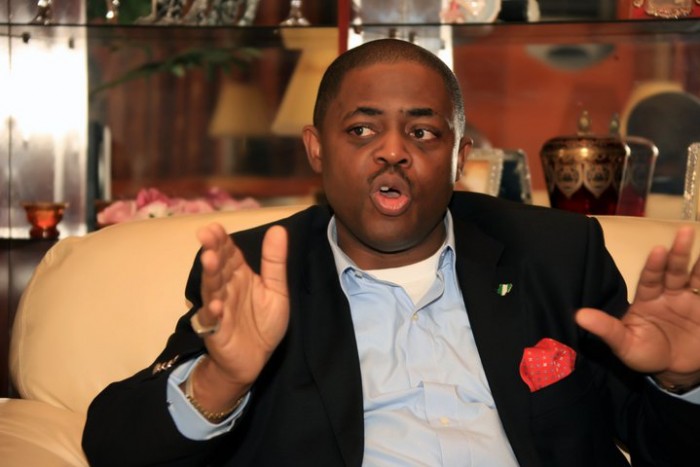 Femi Fani-Kayode
Femi Fani-Kayode, a two time minister and former presidential spokesperson, has said that the forces in the Nigerian intelligence community who worked to remove former President Goodluck Jonathan from office are the same persons who have manufactured the scandal on Apostle Johnson Suleman.
In a Facebook post on Monday, March 13, 2017, Chief Fani-Kayode suggested that the Synagogue Church of All Nations building collapse which occurred in 2014 was a job by the 5th columnists among security agencies who "wanted to weaken Jonathan's government".
He also said that the same forces were behind the helicopter explosion that killed former national security adviser, General Andrew Azazi and former Kaduna Governor Patrick Yakowa in 2012.
Chief Fani-Kayode who is a lawyer also revealed that Apostle Suleman is being targeted by these forces who are backing the Fulani herdsmen terrorists who are committing mass murder of Christians in Southern Kaduna.
Apostle Johnson Suleman is one of a few Christian leaders in Nigeria to speak out against the religious cleansing going on in the Northern state of Kaduna and the country's secret police attempted to abduct him in the dead of the night for his sermons calling for Christians to defend themselves against the Islamist killers.
"There are strong speculations that Prophet TB Joshua's Church was brought down by a remote control device and not a faulty foundation," the outspoken thought leader wrote.
"General Azazi and Gov. Yakowa's helicopter was brought down by a similar device and by the same people and not by pilot error.
"I intend to write more on both of these terrible events later and I have almost completed my research.
"For now I will say this much: it appears that those behind both events were fifth columnists in President Goodluck Jonathan's intelligence agencies and they were inspired, sponsored and encouraged by certain forces from outside government.
"The objective was to weaken Jonathan and ultimately to get him out of power.
"It appears that the same group are now after Apostle Suleman for daring to challenge their friends in high places and for taking on those that they are using to commit mass murder, genocide and other hideous crimes.
"Nigerians pray hard and beware!"
Last week, a Canada-based stripper and musician named Stephanie Otobo began making claims of having had a romantic affair with the Christian cleric but failed to provide proof of said affair.
Apostle Suleman has denied having any relationship with the woman who is being backed by a member of the ruling All Progressives Congress, Festus Keyamo, a close associate of Kaduna's fundamentalist governor, Nasir El Rufai.