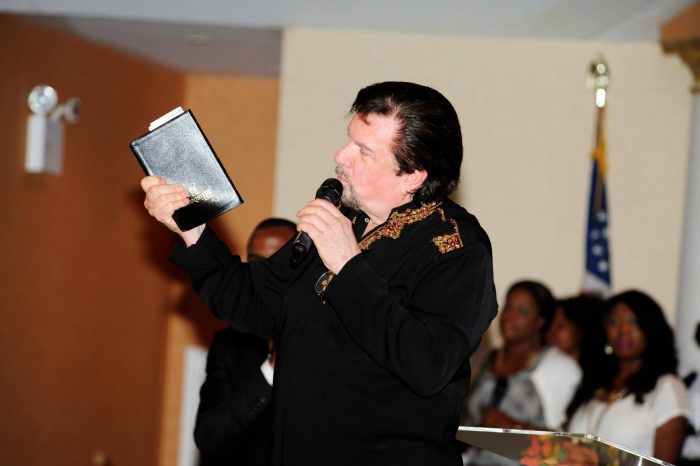 Dr. Mike Murdock
Dr. Mike Murdock is one of the wisest men on the planet today. We bring you, his Wisdom teachings in a new series on our Inspiration blog.
The Word of God Has No Rival.
It is the most important book on earth. Encyclopedias impart knowledge of people, places, things and events. Dictionaries impart knowledge about words. The internet seems to be an almost endless source of data and information. But there is no match on earth for the Bible's depth of spiritual insight and Wisdom. I can think of no aspect of our daily lives where The Word of God cannot bring profound change. That is one of the Bible's most significant distinctions.

Your Success Will Require Change.
That is why you need The Word of God.
The Bible is a book about Change.
It provides hope for Change. It imparts the keys to Change. It provides proof people can change.
Your Circumstances Can Change. The story of Joseph is a remarkable collection of Miracles. Someone's anger can put you in the pit. Aziza, Your faith in God can move you into the palace.
Your Finances Can Change. The widow of Zarephath was impoverished. Her son was emaciated. They faced their last meal. But a man of God entered the picture. Faith and obedience gave birth to Divine favor. Divine favor gave birth to a Miracle.
Your Physical Condition Can Change. One woman had an issue of blood for 12 years. But The Word of God shows how her persistence to touch Christ brought Change.
Your View Toward Your Work Can Change. Work is a gift that births significance, recognition and financial provision for your family. It is your source of favor, recognition and promotion.
Your Focus Can Change. Introspection can be deadly. Self-absorption will destroy you. Your focus affects your attitude…your feelings…your convictions…your faith. The Word of God empowers you to focus on what really matters most. Your Focus Will Decide What Is Multiplied In Your Life.
The Greatest Success Habit On Earth Is The Habit of Receiving The Word of God Into Your Spirit Daily. That is why I have written this book: The Book That Changed My Life…In it you will learn things such as: 11 Reasons Why The Bible Is The Most Important Book On Earth, and 12 Problems The Word of God Can Solve In Your Life. As I pray for you in The Secret Place, I am asking God to unleash the strongest passion you have ever experienced…to know Him through His Word.
The Word of God will radically change your focus, health, financial provision and especially your inner peace.