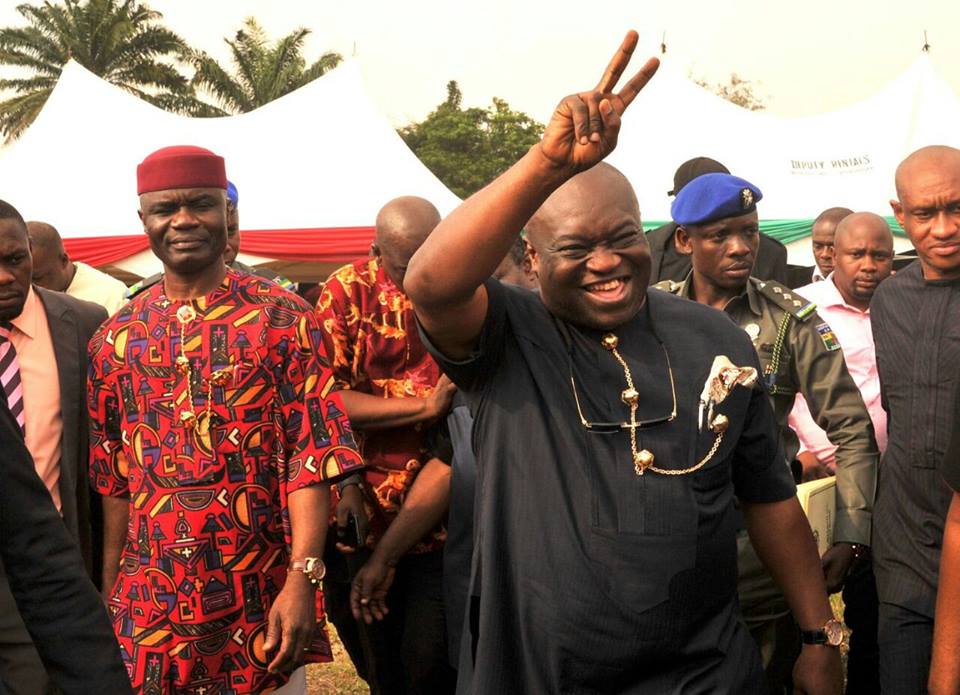 The Governor of Abia State, Dr Okezie Ikpeazu's victory at the appeal court was this morning reaffirmed by the supreme court sitting in Abuja as the CJN affirmed that the tax of an employee is deducted at source as the employee is never liable. More Details of the Judgement soon.
However the Governor has dedicated his victory over Uche Ogah at the Supreme Court to the people of Abia state, who he said stood by him all through the period of litigation.
In a statement by his Chief Press Secretary, Enyinnaya Appolos, Governor Ikpeazu stated that the victory is a re-affirmation of the mandate given to him by the people, and now twice confirmed by the Supreme Court.

He stressed that only God will take glory for the victory, and commended the judiciary for standing firm on the side of the constitution of the Federal Republic of Nigeria.
Governor Ikpeazu wishes to call on all Abians to join hands with him to ensure accelerated growth and development of the state.
RELATED: Abia State | Governor Ikpeazu And Ogah Know Fate Today
According to him; "the time for politics is long over, and I have forgiven all those that were bent on distracting me. Let all well meaning Abians, including my opponents, come and join us to grow and develop our state without distractions as we ultimately have stakes in the growth and development of our state and people
"Today, there is the work of Abia to do and history will judge us by how much of that work we do, not by how much politics we play. My doors are open to all, my ears are open to hear and my eyes are strong enough to read suggestions on how we can best deliver greater dividends to those who really matter: the great people of Abia State."