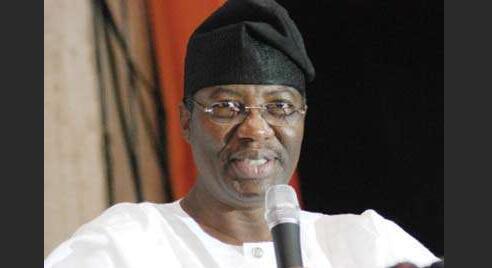 Former governor of Ogun State; Otunba Gbenga Daniel
Former governor of Ogun State and a National Chairmanship aspirant of the Peoples Democratic Party (PDP), Otunba Gbenga Daniel has said he is the most eminently qualified.
While expressing his willingness to correct the past mistakes of the party, he told hundreds of party faithfuls, his supporters in the Federal Capital Territory, Abuja on Wednesday, October 18, 2017 that he promises to restore the lost glory of the party.
"I think I am most eminently qualified to correct some of our mistakes of the near and remote past having served as a Chief Executive officer of one of the most complex States in Nigeria, Ogun."Having supervised and won elections twice under the platform of the PDP. I have conducted and managed not only national elections, but also local government elections with all their attendant complexities."I have built a network of personal relationships across the length and breadth of Nigeria, both in my private capacity as a businessman and public life as a governor and politician; these networks are expected to come handy in the process of healing wounds and building bonds and synergies necessary in rebuilding and refloating the political party," he stated.
OGD declared that he stood as a bridge in between a conservatively hostile and restlessly progressive different and diverse generations. He added that the party 'must harness the abundant energies of our youth and gain from the timeless wisdom of our elders.'
The PDP, he said, needs a Chairman that can lead the party to meet the needs, aspirations and yearnings of young Nigerians.
The politician emphasised to the gathering that he had gone round visiting many of the leaders and stakeholders of the party in the last few weeks.
He said further that he believed that he had sufficiently interacted with many of the party leaders, elders and members to have identified various fault lines, which needed closing up so that the party could return to the ideals and vision of its founding fathers.
According to him, "one of my focus as the National Chairman is to bring back many of our party men who have left. "My ultimate goal is to work towards the victory of our party in the 2019 general elections and in all other elections in between. To achieve this, I am prepared to work with all leaders of our party, various interest groups and individuals."
Speaking further about his readiness to vie for the PDP National Chairmanship position during the party's National Convention on 9th December, OGD declared that the difference between the PDP and APC is in two words 'Vision' and 'Mission', and that The PDP has a 'Vision' for Nigeria, while the APC only has a 'Mission'.
______________________________________
Copyright 2017 MEDIAPARROTNG. Permission to use portions of this article is granted provided appropriate credits are given to
www.mediaparrotng.com
and other relevant sources.