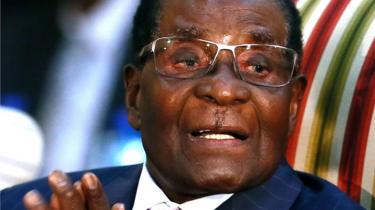 Image copyrightAFP/GETTYImage captionCritics say health services have collapsed under Mr Mugabe's rule
The choice of Zimbabwe President
The choice of Zimbabwe President Robert Mugabe as a World Health Organization (WHO) goodwill ambassador has been criticised by several organisations including the British government.
It described his selection as "surprising and disappointing" given his country's rights record, and warned it could overshadow the WHO's work.
The opposition in Zimbabwe and campaign groups also criticised the move.
The WHO head said he was "rethinking his approach in light of WHO values".
Dr Tedros Adhanom Ghebreyesus had previously praised Zimbabwe for its commitment to public health.
He said it was a country that "places universal health coverage and health promotion at the centre of its policies to provide health care to all".
Related: Robert Mugabe Appointed WHO Global Health Ambassador
Mr Mugabe's appointment as a "goodwill ambassador" to help tackle non-communicable diseases has attracted a chorus of criticism.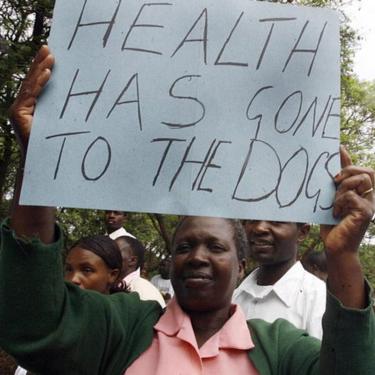 Image copyrightGETTY IMAGESImage captionCritics have long argued that Zimbabwe's health service is not meeting the needs of patients
The British government said it was all the more surprising given US and EU sanctions against him.
"We have registered our concerns" with the director general, a spokesman said.
"Although Mugabe will not have an executive role, his appointment risks overshadowing the work undertaken globally by the WHO on non-communicable diseases."
Zimbabwe's leader has been frequently taken to task over human rights abuses by the European Union and the US.
Critics say Zimbabwe's health care system has collapsed, with staff often going without pay while medicines are in short supply.
'Basic necessities lacking'
US-based campaign group Human Rights Watch (HRW) said it was an embarrassment to give the ambassador role to Mr Mugabe, because his "utter mismanagement of the economy has devastated health services".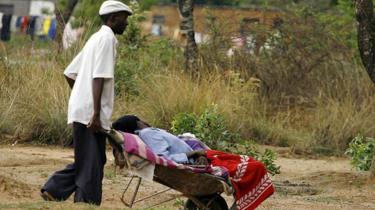 Image copyrightGETTY IMAGESImage captionCritics of the president say that Zimbabwe's health care system is in a shambolic state
HRW's Kenneth Roth said Mr Mugabe's appointment was a cause for concern because the president and some of his officials travel abroad for treatment.
"When you go to Zimbabwean hospitals, they lack the most basic necessities," he said.
Zimbabwe's main MDC opposition party also denounced the WHO move.
"The Zimbabwe health delivery system is in a shambolic state, it is an insult," spokesman Obert Gutu told AFP.
"Mugabe trashed our health delivery system… he allowed our public hospitals to collapse."
Other groups who have criticised Mr Mugabe's appointment include the Wellcome Trust, the NCD Alliance, UN Watch, the World Heart Federation and Action Against Smoking.
President Mugabe heard about his appointment while attending a conference held by the WHO, a UN agency, on non-communicable diseases (NCDs) in Montevideo, Uruguay.
______________________________________
Copyright 2017 MEDIAPARROTNG. Permission to use portions of this article is granted provided appropriate credits are given to
www.mediaparrotng.com
and other relevant sources